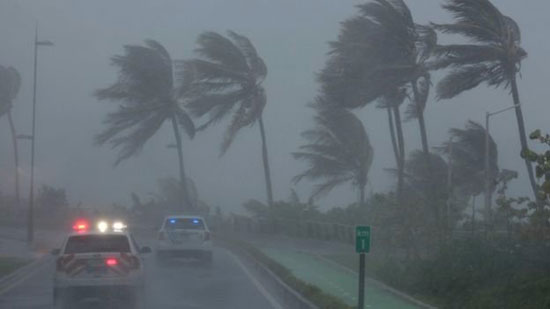 Bahamas Braces for Hurricane Irma
The Bahamas braces for Hurricane Irma, on its way to the Bahamas as a potentially catastrophic Category 5 Hurricane. Hurricane warnings have been issued for parts of  the the southeastern, central and northwestern Bahamas. Tropical storm force winds may arrive there as early as late Thursday.
Hurricane Irma is the most powerful storm ever recorded in the Atlantic Ocean. This Category 5 hurricane will likely hit the Bahamas, and water levels are expected to rise up to 20 inches.  Heavy rains associated with Irma could potentially cause life-threatening flash floods and mudslides.
More Bahamas Cruise Cancelations
The Bahamas, with more than 700 islands and cays, is spread over 100,000 square miles. There is a hurricane warning for the southern islands, while the central and northern islands remain unaffected thus far.
Bahamas Prime Minister Hubert Minnis says his government has ordered a mandatory evacuation in the southern part of the island chain because of Hurricane Irma. Minnis says the Category 5 storm is an impending threat to the islands of Mayaguana, Inagua, Crooked Island, Acklins, Long Cay and Ragged Island.
People who live on the islands will be flown Wednesday to Nassau on the island of New Providence. Minnis says it will be the largest hurricane evacuation in the history of the Bahamas. Those who don't evacuate will be at "great danger" from storm surge caused by hurricane Irma. Minnis says emergency personnel may not be available to rescue them when the storm is at its height between Thursday and Friday.


Tourism is the Bahamas' top resource, and Irma may cost the island millions of dollars. There will be a significant effect on tourist arrival to the island. All visitors and potential visitors are advised to follow the progress of Hurricane Irma closely.
Minister of Tourism Dionisio D'Aguilar stated that even as The Bahamas settles into its traditionally slow season, Irma will have considerable impact on the island's tourism industry. Irma will "scare people off" he said.
Carnival Cruises canceled two Bahamas cruises out of Miami and changed itineraries for five others to avoid the the wrath of Irma. Norwegian canceled two cruises that would have left Miami for the Bahamas and the Caribbean, and shortened two other cruises. Royal Caribbean canceled two cruises to the Bahamas and one to Cuba, and it delayed the return of three others until the storm passes. Bahamas Paradise Cruise Line, canceled cruises for Friday and Sunday to Grand Bahama Island from the Riviera Beach seaport in Palm Beach.



Disney canceled Saturday's sailing of the 2,500-passenger Disney Fantasy and the Friday and Monday sailings of the 2,500-passenger Disney Dream. Both vessels are based in Port Canaveral and also were Bahamas bound.
Balearia Caribbean issued a statement that they will not be sailing until at least Thursday, September 14. Travelers are urged to check their website for updates on sailing schedule.   Guests who are scheduled on the days cancelled, will be able to re-book at no charge.
All cruise lines promised full refunds for canceled cruises and partial refunds or credits for shortened cruises, plus additional credits in some cases.
Bahamasair released a statement explaining to its ticket holders that it would waive the change fees for any travellers wanting to adjust their travel itineraries because of the storm.
"All passengers booked to travel from Monday, September 4 through Monday, September 18 will not incur any change fees for adjustments made to travel itineraries during this period."
British Airways has also cancelled yesterday's and today's flights from Gatwick to Antigua, which normally continue to the islands of Tobago and St Kitts respectively.  They are also offering a "waiver" to anyone booked to fly to Antigua, St Kitts, Punta Cana, Providenciales in the Turks and Caicos, and Nassau before 10 September.



People who are on a package holiday to the region should keep in close contact with their travel provider, monitor news reports and follow the advice from local authorities.
The Bahamas has also instituted a Hurricane Hotel Policy which states that visitors who cancel a Bahamas holiday during a hurricane will receive an immediate refund with no penalties.
The Grand Hyatt Baha Mar, a resort and casino in Nassau, is informing customers they will be required to evacuate the property if the island is determined to be in the path of Hurricane Irma.
Hyatt said four other hotels in the region are also ceasing normal operations due to mandatory or suggested evacuation orders, including the Hyatt Centric in Key West; the Hyatt Place Marathon/Florida Keys; the Hyatt Regency Pier Sixty-Six in Ft. Lauderdale, and the Confidante in Miami Beach.
Hyatt guests with pre-paid reservations will get refunds, and cancellation fees will be waived, according to a Hyatt spokesperson.
As of this date, hurricane warnings have been issued for the Bahamas. Tropical storm force winds may arrive there as early as late Thursday.
List of Canceled Cruises